White Lake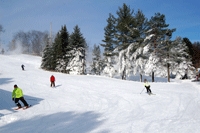 Welcome to
WHITE LAKE TOWNSHIP
"Your four seasons playground"

WHAT WHITE LAKE IS ALL ABOUT
The citizens of White Lake Township are fortunate people. The geography of their community welcomed hard-working, virtuous farmers and settlers during the early years of the nineteenth century. These people created a strong base upon which twentieth century residents and leaders can build a vibrant community.